Please see the following updates on the upcoming scout activities. If you have any questions on the below, please contact Barry – baz@caherdavinscouts.ie or 085 7284899
Kayaking
We're looking forward to a great "splash and dash" session with Get West Outdoor Adventure Company on Thursday evening. Looks like we'll have the ideal conditions on the evening.
We'll be meeting at the Limerick Boat Club on Sarsfield Bridge at 7pm. We aim to be finished by 8.45pm. Please bring swimming gear, old shoes and a towel. Wetsuits and buyancy aids will be provided.
Please fill out this consent form and and bring it with you on the night (along with any outstanding money)
Click here for a map to the boat club
---
County Shield Visit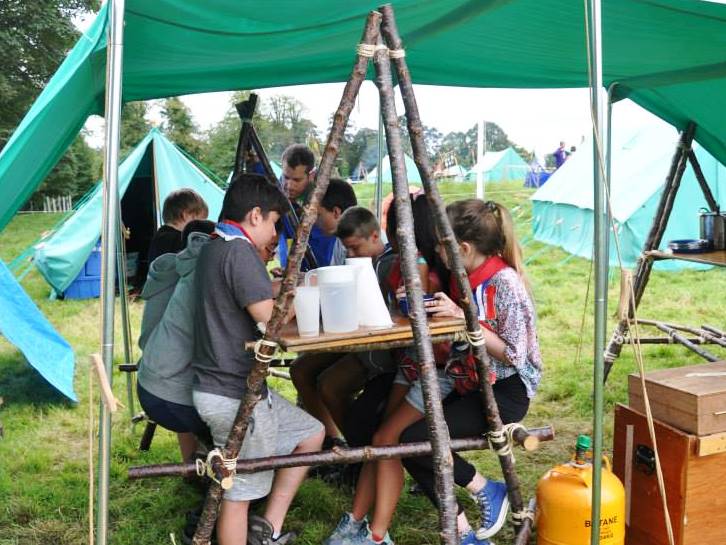 We will be making a visit out to the Limerick Scout County Shield this Saturday at the Castleconnell Scout Campsite. The Shield is an annual Scoutcraft competition that tests the Scouts on their tent pitching, pioneering, cooking and other skills. We're inviting all Scouts as well as the Cubs who will be moving up to Scouts in September to join us. Parents are also welcome to attend. This is a great opportunity to see what the event is like as we are aiming to enter a patrol of scouts next year.
To get to the Castleconnell Scout Campsite, follow the main road to Birdhill and turn left at Daly's Cross. The campsite is roughly 2km down this road on the left. Barry will meet you in the Car Park at 7.30pm and we aim to be finished by 8.30pm. Can you let us know if you will be attending by texting Barry (085 728 4899) by 2pm Saturday.